This encounter took place in view of a twinning between our two clubs, to be concluded on the 29th October when Lazio come to meet us on the Côte d'Azur.
The match coincided with the first anniversary of the first ever Azur Gaels training session – which involved two guys, a ball, two poplar trees for posts and a bin for a goalkeeper.
This was a competitive, exciting game played with utmost respect on both sides, finishing (6-10) : (4-5) in Lazio's favour.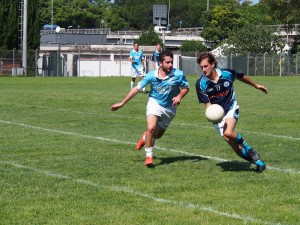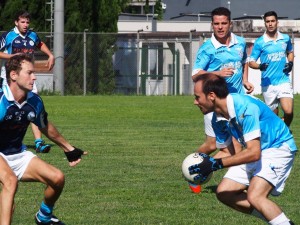 The weekend's activities included the preparation game, some sightseeing in the Eternal City (the Coliseum, the Trevi Fountain, Piazza Venezia, the Vatican), a typical Roman dinner involving the two teams, and a party in Scholars Lounge Irish pub…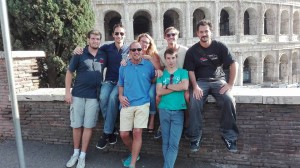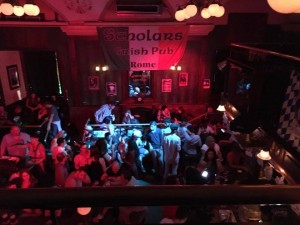 The return leg will take place at the Azur Gaelic Festival organised by Azur Gaels on the 29th October here on the Côte d'Azur. Click here to find out more…
Click here to read what the locals thought of our match in Rome.
Save
Save